Recipe courtesy of Michael LaRoche, Head Butcher and Chef for Bill the Butcher
Ingredients
1 lamb rack, cut into chops
Salt and pepper to taste
3 to 4 fresh rosemary branches (1 per pouch)
3 to 4 cloves garlic, peeled and chopped (1 per pouch)
3 to 4 tablespoons duck fat (1 per pouch)
Instructions
1. Fill and preheat SousVide Supreme to 130F/54.5C.
2. Season the lamb with salt and pepper.
3. Put the chops into a cooking pouch, two per pouch, with a branch of rosemary, clove of garlic and spoon of duck fat.
4. Vacuum seal the pouches, submerge in the water oven, and cook for 2 hours.
5. Remove chops from the pouch and sear the surface to caramelize on grill, on a high heat cast iron pan, or with a cooking torch.
Suggested serving sides: parsleyed potatoes, kale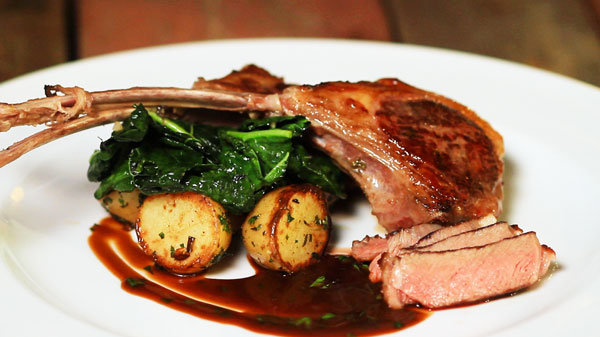 SousVide Supreme Meats Bill the Butcher – Rack of Lamb from SousVide Supreme on Vimeo.