Between settling back into the school year routine and trying to decide how to best incorporate all the new shows into your DVR schedule, fall tends to be extraordinarily busy. With a packed schedule and seemingly endless obligations, the prospect of preparing dinner every night can become a burden. If you read Michelle's featured guest post from September, you can probably guess that this is not heading toward advice on the best ways to order take out.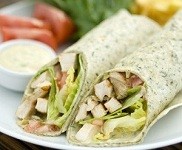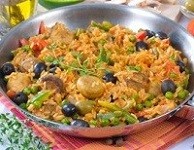 Planning dinner days in advance can feel as overwhelming as having nothing planned at all, so we've created a guide with recipes and tips for getting three nights of meals from one pre-prepared staple ingredient. You can find the Weeknight Meals in Minutes under the "Sous Vide Cooking" tab at the top of the page. Week one was all about chicken breasts, which can be cooked over the weekend then made into herb-scented chicken breasts with potatoes and peppers, chicken Caesar wraps, and chicken with Spanish rice and veggies. Flank steak is the focus of week two. When prepard conventionally, flank steak is often tough and chewy, requiring hours of marinating. However, flank steak is perfect for sous vide cooking because the longer cooking time makes the inexpensive cut as tender and flavorful as a pricey filet. Check back soon for pork tenderloin and vegetarian meals. Whether you're a working parent trying to find time to prepare a healthy meal for your family, or if you're just trying to lower your food expenses without devoting hours to cooking every night, sous vide cooking can save you time and money. Cook multiple portions at once, then quick-chill and store until a later date. It's that simple! Don't forget to post pictures of your dinners on the SousVide Supreme fanpage on Facebook or tweet us at @sousvidesupreme. We love to seeing your culinary triumphs!
Share This Recipe with Friends!