Keeping in line with our September meal planning theme, we thought it would be a perfect fit to get a busy working mom's perspective on how she uses SousVide Supreme to make her meal planning easier and healthier. For more on Michelle, you can read her blog Nom Nom Paleo.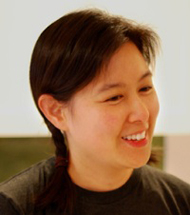 I wear many hats as a wife, mom, full-time night shift worker, and daily Paleo food blogger. But no matter how hectic life gets, we always eat a healthy and tasty home-cooked dinner together as a family.
This wasn't always the case; just a few years ago, I made a habit of bringing home greasy take-out or throwing together a batch of spaghetti with jarred tomato sauce for dinner. What changed? I bought a SousVide Supreme!
Sous vide cooking has vastly improved how and what my family eats. It's amazing how despite juggling a crazy work schedule and parenting duties (I have two young boys), I'm still able to whip up delicious, restaurant-quality meals most nights of the week with minimal preparation. It's been almost a full year since we bought a SousVide Supreme, and it's been my go-to kitchen appliance ever since.
It's amazing how sous vide cooking:
1. Saves me money;
2. Fools people into thinking I'm a fantastic chef; and
3. Offers me the gift of time.
Money Saver
The SousVide Supreme has saved me money in more ways than one. First and foremost, we rarely go out to eat nowadays because it's so easy to crank out delicious meals at home. I've also saved on my grocery bills because, when cooked sous vide, tough, cheaper cuts of meat (e.g. grass fed beef tongue, oxtail, short ribs, etc.) are magically transformed into tender, succulent entrees. On the rare occasion when I buy an expensive steak, I don't need to worry about spending money on a back-up dinner plan because it always turns out fantastic.
Makes Me Look Good
Although I'm a die-hard foodie and maintain a food blog, I'm — at best — an enthusiastic home cook. In fact, if a recipe looks too involved or complex, I'm not making it! Who wants to be disappointed by the result after feverishly cooking for hours? Fortunately, sous vide cooking allows me to prepare a wide variety of proteins PERFECTLY! All I do is season the meat, vacuum-seal, and drop the packets in the water oven for the specified time and temp. In fact, I've become much bolder in my kitchen experiments (e.g. sous vide beef tongue, sous vide beef cheeks, etc.) because I know tastiness awaits in the water oven. It's so easy, I feel like I'm cheating!
Time Saver
With the SousVide Supreme, I can pre-cook a mess of meat once a week so it's ready to reheat when I want to eat it. The trick to meal planning with the water oven is finding and grouping items that can cook at the same temperature. For example, if you like all your red meat cooked to 130º F (medium rare), just plan to make all of them at the same time and remove each individual item as they finish cooking.
The beauty of sous vide is that you can cook lots of things ahead and then you've got tons of ready-to-eat meat in your fridge (where it's good for ~4 days) or freezer (where it's good for 6+ months). You can eat the meat cold (e.g. chicken breast) or just reheat it for 30 minutes in the water bath set to the final serving temp, dry it off, and sear. Given that I don't need to stress out about my proteins anymore, I can focus my energies on cooking up tasty vegetable side dishes – and who doesn't need to eat more veggies?
I'm not an aspiring Master Chef — just a working mom who wants an affordable, perfectly cooked meal for my family. Since prep time and clean-up is minimal when I use my SousVide, I'm able to spend more time enjoying dinner with the family instead of slaving away in the kitchen.
One of my favorite dishes is sous vide pork tenderloin. Not only is it easy to make and budget friendly, but using the dry rub makes the pork so flavorful!

Sous Vide Pork Tenderloins
(feeds 4-6 people)
Ingredients:
2 pork tenderloins, about a pound each
1.5 tablespoons (22.5 ml) of Tabil seasoning (or your favorite dry rub)
1.5 tablespoons (22.5 ml) of Kosher salt
Freshly ground black pepper
2 Tablespoons (28 g) of butter
Here's how make it:
1. Dry off the meat.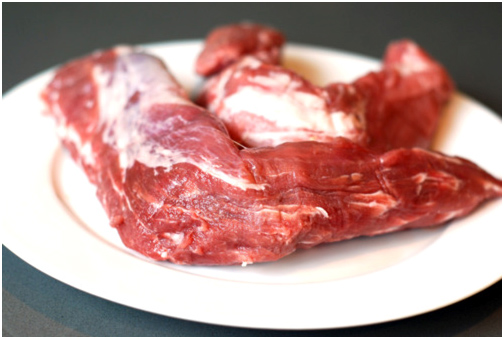 2. Season with salt, pepper, and your favorite dry rub. Don't be afraid of salt.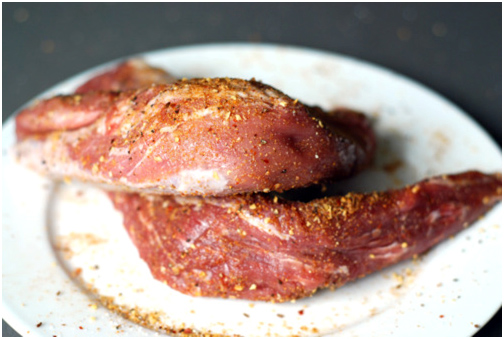 3. Add a pat of butter to each tenderloin and vacuum seal it.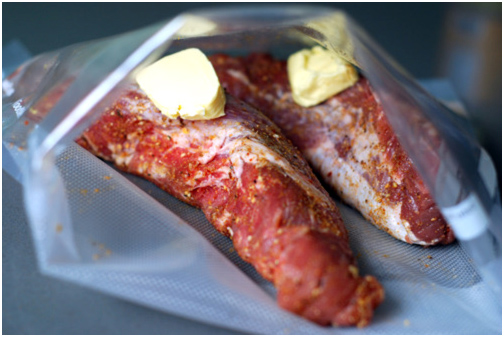 4. Stick the packet in the SousVide Supreme set at 135-140 F (I prefer 135F) for a minimum of 2 hours.
(If you aren't serving them right away, dunk them in an ice bath for an hour and store in the fridge and freezer.)
5. Take the pork out of the packet, dry it off.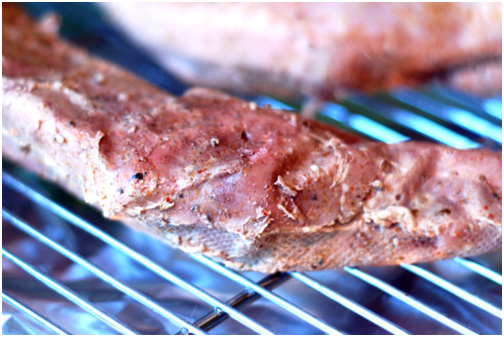 6. Sear in a hot pan with your favorite fat or torch it.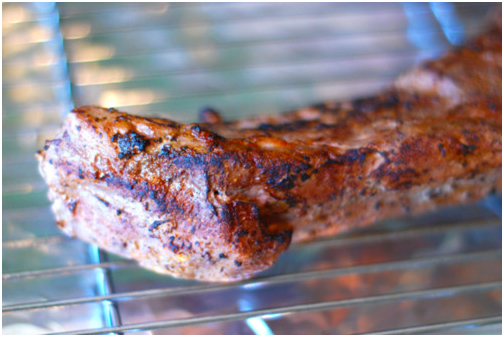 That's it!
Read more about Michelle's balancing act (and delicious sous vide recipes) at NomNomPaleo.com.