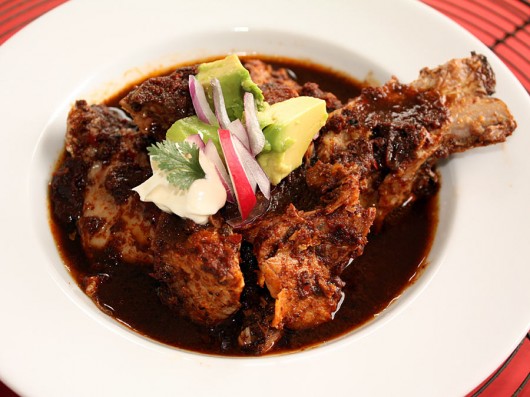 Across Mexico (and through the South and Southwest) feasts and fiestas involve barbecued meats, with the star of the show in many locales' being young goat.  Done right, the meat is succulent and rich, not a bit 'goaty', but to become mouthwateringly tender, goat needs to be cooked long, low, and slow, which to us, as it did to our friend Sally MacColl of SVKitchen.com, immediately screams: sous vide!
Never one to sit long on a really good culinary idea, she busied herself devising a scrumptious sous vide take on the traditional Mexican Birria.  Here's the full recipe and you can get the whole low down here.
Try it!  We attest that it will transform your opinion of eating goat (if you weren't a fan to begin with!)  We kid you not!
Share This Recipe with Friends!