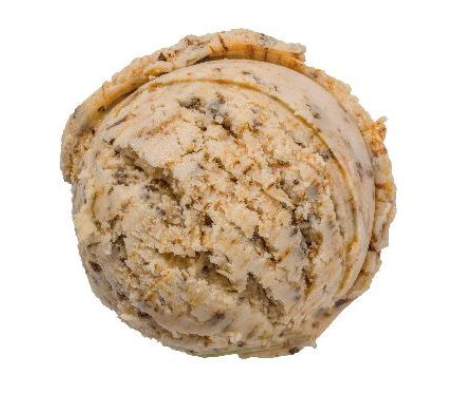 Makes about a quart
INGREDIENTS
For the custard
3 egg yolks
¾ teaspoon Cremodan-30*, optional
1 cup half and half
½ cup heavy cream
1 cup sweetened condensed milk
½ cup creamy peanut butter, softened in the microwave to thin
2 teaspoons pure vanilla extract
1 pinch fine sea salt
For finishing
5 ounces (about half a bag) mini chocolate chips
¼ cup creamy peanut butter
*Cremodan-30 is a stabilizer powder that prevents ice crystals from forming; it is available online.
DIRECTIONS
Fill and preheat the water oven to 140F/60C.
Beat the egg yolks until light yellow. Add the Cremodan, if using, and beat again.
Add all the remaining custard ingredients and beat until blended.
Pour the custard base into a large (gallon/3.8 liter) zip-closure cooking pouch. Use the displacement method to submerge the pouch, remove the air, and zip the seal.
Cook for 45 minutes to 1 hour.
Remove the pouch and quick chill in an ice water bath (half ice/half water) for 20 minutes. Then refrigerate until very cold, overnight if possible.
Pour the custard into an ice cream freezer and churn according to the manufacturer's directions. In the last few minutes of churning, alternately sprinkle the mini chips and quarter teaspoon dollops of peanut butter into the soft ice cream as it churns to distribute throughout.
Scoop the soft ice cream into a freezer-safe container, cover, and freeze for an hour or so to a firmer, more scoopable consistency.