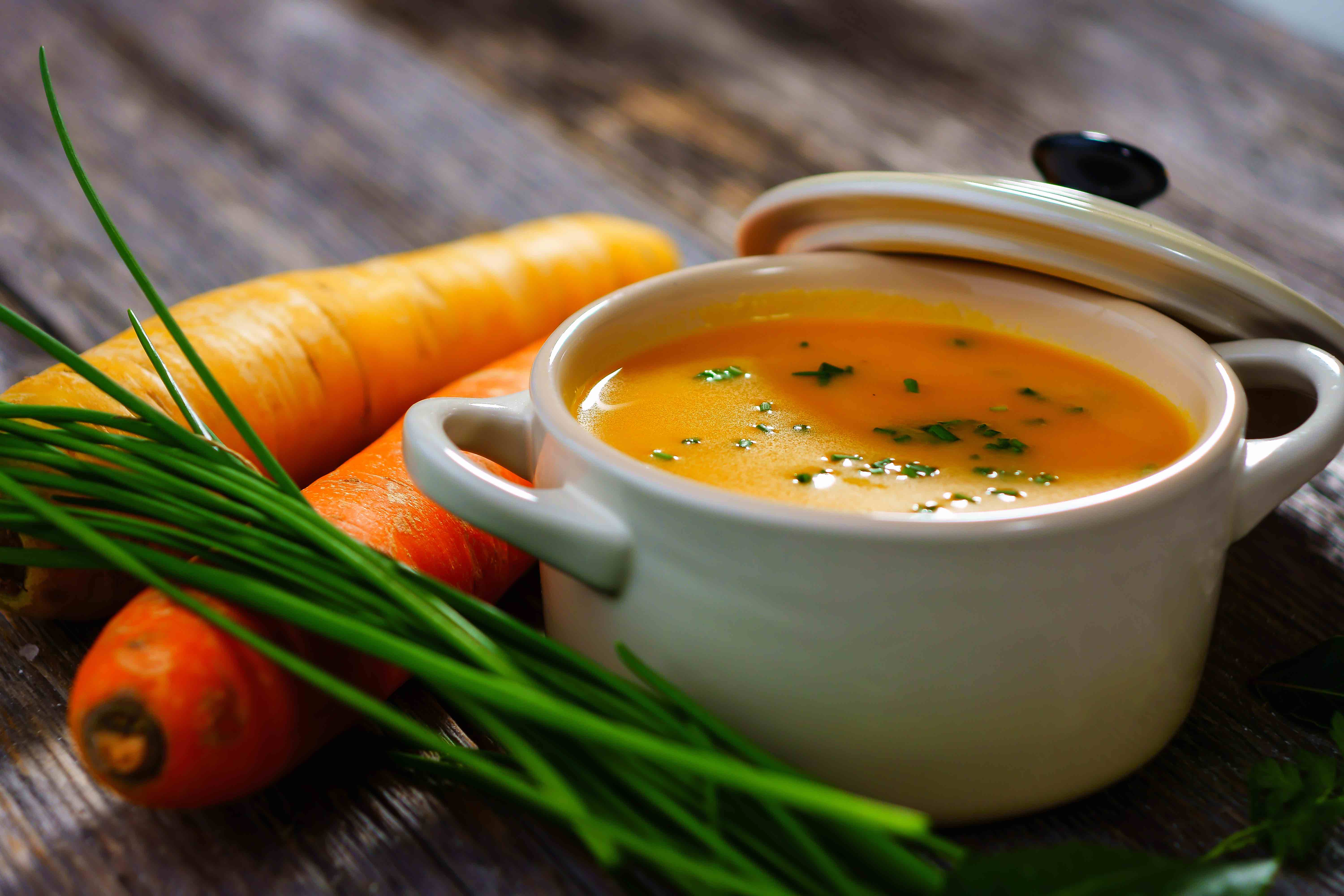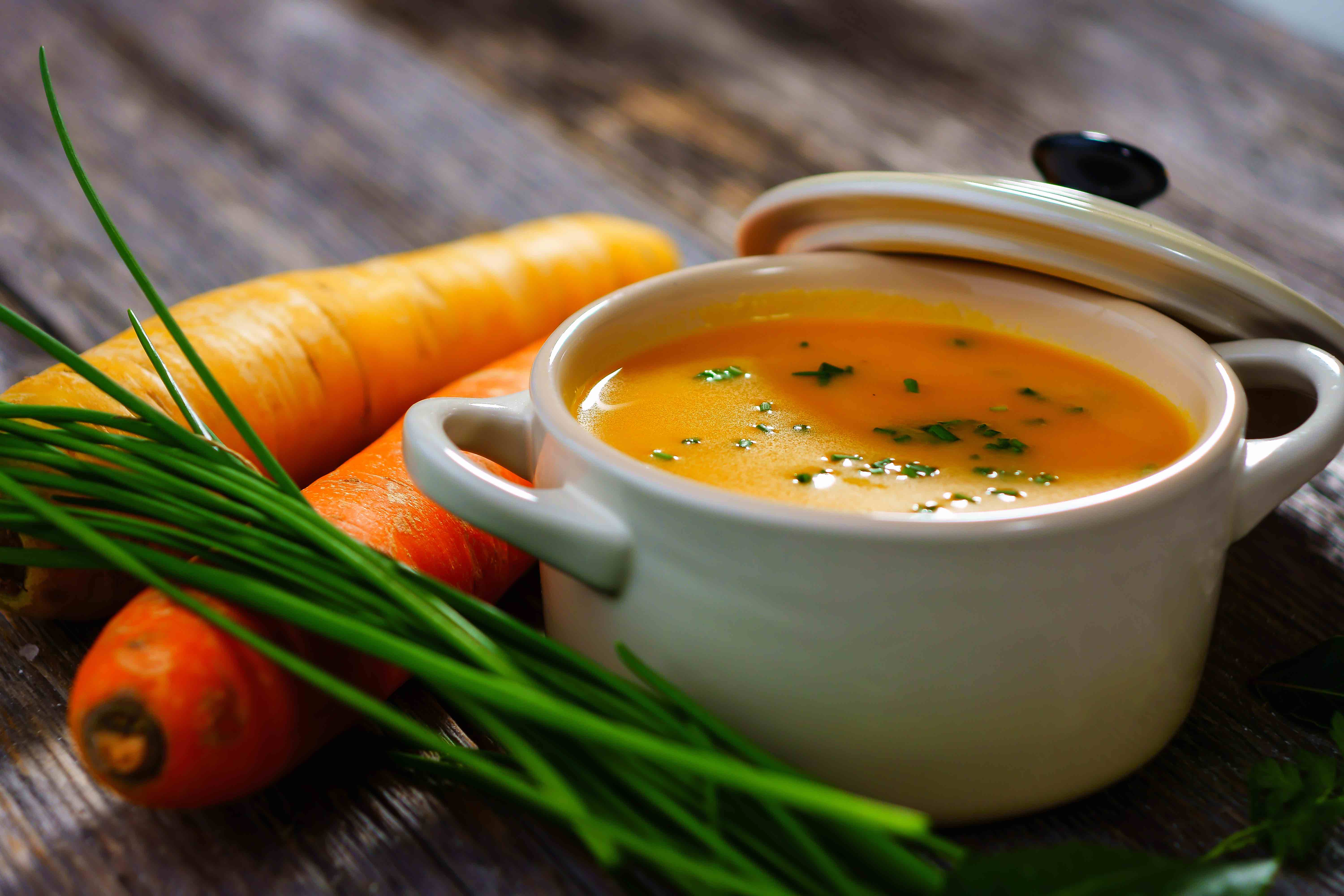 INGREDIENTS
1 bag (1 pound/450 g) baby carrots
1/2 teaspoon (2.5 ml) salt
3 tablespoons (42 g) unsalted butter
1 large onion, peeled and chopped
¼ teaspoon (1.25 ml) white pepper
1 teaspoon (5 ml) minced fresh ginger
2 tablespoons (30 ml) orange zest
1 quart (0.9 liters) vegetable stock (use only what you need for serving)
Chopped fresh herbs (dill, chives, fennel, thyme) for garnish
DIRECTIONS
Wash the carrots well and slice them evenly.
Fill and preheat the SousVide Supreme water oven to 180F/32C.
Put all the ingredients, except the vegetable stock and garnishes into a cooking pouch and vacuum seal.
Submerge in the water oven to cook for 2 hours or until the carrots are quite tender when pressed between your fingers through the pouch.
Pour the contents of the pouch into a blender when slightly cook and puree the soup until smooth. Add about half the stock and puree again. Add the remainder of the stock if you'd like a thinner soup.
Taste and adjust salt and pepper to your preference.
Put into a tureen or pot and keep warm for serving.
Ladle into bowls and garnish with fresh herbs.