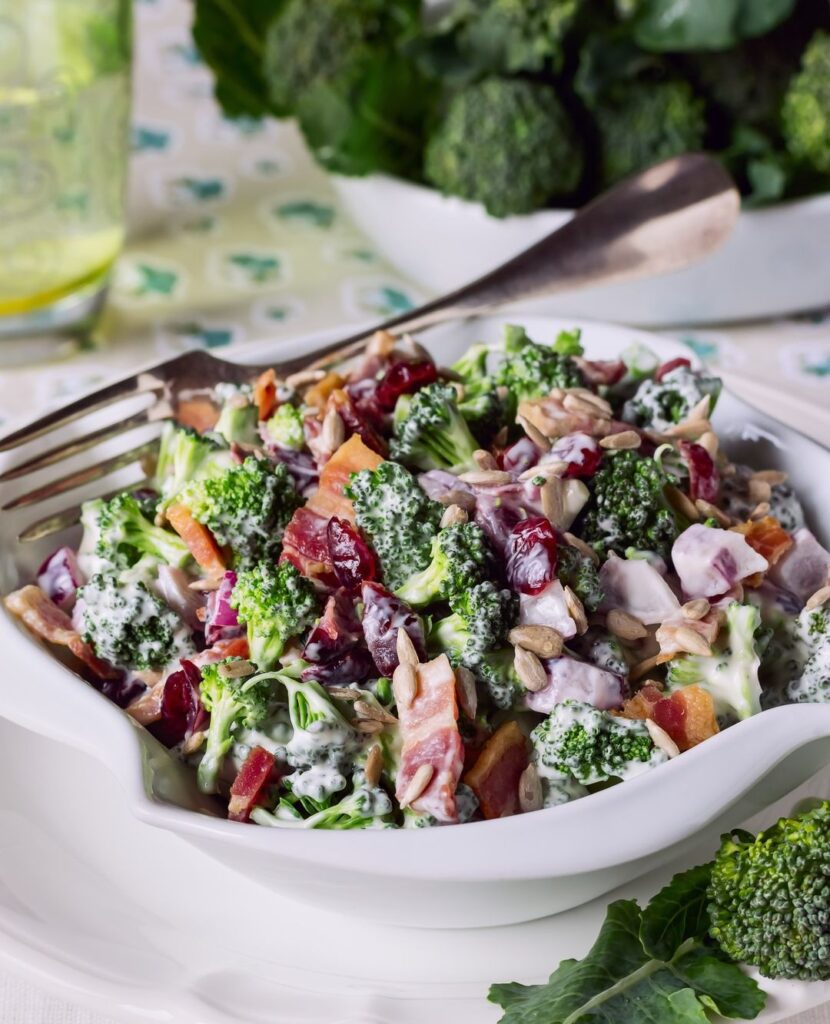 INGREDIENTS
2 heads assorted broccoli, washed and cut into florettes
4 sliced bacon, diced
1/4 cup dried cranberries
1/8 cup sunflower seeds
Creamy Italian Dressing (recipe follows)
DIRECTIONS
Fill and preheat the SousVide Supreme water oven to 183F/84C.
Put the broccoli into a pouch in an even layer, vacuum seal as tightly as you can, and submerge to cook in the water oven for 30 to 45 minutes. Half way through, check to ensure that the pouch is submerged. (Broccoli and cabbage outgas and can cause the pouch to float.)
Meanwhile, in a skillet on the stovetop, cook the bacon until crisp and drain on paper towels.
In a large bowl make the dressing and have ready (see recipe below)
Once the florettes are cooked, open the pouch and drain away any accumulated liquid.
Serve immediately if a warm salad is your preference or chill the pouch in ice water first.
Transfer the broccoli to the bowl containing the dressing, add the bacon, dried cranberries, and seeds; toss and serve.
Creamy Italian Dressing
INGREDIENTS
1 tablespoon white wine vinegar
1 tablespoon lemon juice
1/4 teaspoon dijon-style mustard
1/4 teaspoon kosher sale or more to your taste
1/8 teaspoon garlic powder
1/8 teaspoon dried Italian herb blend
1/8 teaspoon ground black pepper
1/2 packet stevia or 1/2 teaspoon honey
3 tablespoons prepared mayonnaise (homemade or commercial)
DIRECTIONS
In a bowl, whisk together all ingredients, except the mayonnaise, and allow to sit for a few minutes.
Whisk in the mayonnaise until smooth and creamy.
Serve.