We're a little over a week into 2013, and we're starting to remember why several of our resolutions gave us a bout of déjà vu: we made many of these same resolutions a year ago. As it turns out, resolutions are really hard to keep.
This year, resolve to stick to your resolutions with the help of sous vide cooking. Although the SousVide Supreme can't help you with every resolution (it will not stop me from checking emails at stoplights), it can be immensely helpful when it comes to kitchen-related resolutions. Here are a few of our suggestions:
1. If you want to … Eat Healthier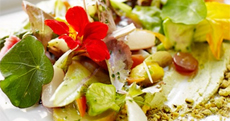 Whether you're trying to lose some weight or you're just trying to be a little kinder to your body, there's no time like the present to start eating right. Sous vide cooking frees you from the days of the plain grilled chicken breast with a side of steamed broccoli. Get your Omega-3s with our delicious Olive Oil Poached Sous Vide Salmon with Roasted Ruby Red Beets, or try Jason Wilson's Sous Vide Garden Vegetable Salad for your daily dose of veggies. Let's be honest: all the nutritional information on menus still won't tell you what's in your meal. When you eat at home, you know exactly what's going into your food. Even better, you know exactly what's going into your restaurant-quality food that you've made for a fraction of the price. Which brings us to resolution number two:
2. If you want to … Save Money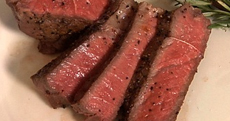 For a busy family trying to save money, fast food often finds its way to the dinner table. With sous vide cooking, meals can be prepared ahead of time and left in the SousVide Supreme to cook through the day. Sous vide cooking works particularly well for tougher – and, therefore, cheaper – cuts of meat such as flank steak. We've devoted an entire page to meal planning and money saving tips, because lower grocery bills are good, and one fewer night of McNuggets is even better.
3. If you want to … Become a Gourmet Chef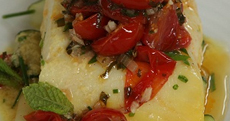 Expand your repertoire in 2012 with dishes that inspire you. It doesn't matter if you can't boil an egg: sous vide cooking will let you create restaurant-worthy dishes in your own kitchen. For inspiration, watch our Sous Vide Gourmet Cooking Series featuring James Beard winner Jason Wilson, then make a restaurant-worthy Saffron-Scented Sous Vide Halibut. It's time to bring those glossy cookbook photographs to life.
4. If you want to … Entertain More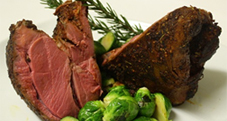 Maybe you found yourself saying "I haven't seen you in ages!" to multiple friends at holiday parties. Maybe you finally bought a dining room table. Whatever the reason, if you've decided that this is the year to start entertaining friends and family, sous vide cooking will be your greatest ally. Serve a perfectly medium rare leg of lamb with Sharone Hakman's Sous Vide Leg of Lamb with Brussel Sprouts. For a more casual occasion, our recipe for Sous Vide Pulled Pork yields astonishingly delicious barbeque that's never dry or stringy. And of course, you can always create a signature cocktail inspired by our myriad recipes for infusing alcohol in your SousVide Supreme. Whatever the occasion, let your SousVide Supreme create a perfect meal while you entertain your guests with your charming anecdotes.
What are your New Year's Resolutions? Share them with us on Twitter or on our Facebook fan page!