SVS: Welcome, Whitney, back to the SousVide Supreme pages. We always enjoy having you back for a chat. For our readers who may not be aware, you were the very first MasterChef winner in 2010. What led you to the culinary world?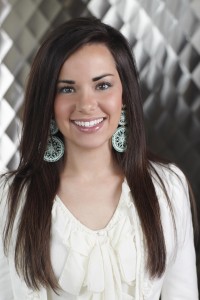 WM: I have always been passionate about cooking, since I was a child. My dream was to have a career in the culinary field. I feel so blessed to have won Fox's Masterchef program, which has helped to launch my career.

SVS: What is your most vivid memory of the show?
WM: My most vivid memory would have to be when I dropped my chicken on the floor in the last ten minutes of the show's finale. It was one of those I-can't-believe- that-just-happened moments but I knew I had to swiftly recover. I quickly prepared another piece and prayed it would cook in 7 minutes in the pan. To the judges'—and my—surprise, it did!
SVS: What was your best/worst moment on the show?
WM: My best moment was when I defeated Sharone Hakman [BTW: also a SousVide Supreme Ambassador] in the chocolate soufflé pressure challenge. He was a strong competitor and the challenge was intense, but when it was all said and done, I emerged (as Sharone deemed me) "The Pastry Princess."
SVS: What are you doing now? Any plans for future shows, events, books you'd like to share with our readers?
WM: I have been really busy with speaking engagements, cooking demonstrations, and cookbook signings both in the U.S. and internationally. My travels have taken me to Dubai, China, and South Africa.[ed note: and soon to Malaysia to help launch our SousVide Supreme product line there.] I am currently a contributor to several magazines. I am excitedly working on my second cookbook. I am looking forward to participating in Chefdance 2013 in association with the Sundance Film Festival.
SVS: Wow! They've really kept you busy! And on top of that, in 2011 you published your first cookbook Modern Hospitality: Simple Recipes with Southern Charm. Are there any sous vide recipes included in your book?
WM: That cookbook does not contain sous vide recipes, but I have prepared some of my recipes in the sous vide water oven, such as Grandma's Sunday Roast, and I have created recipes especially for SousVide Supreme that are available on the site.
SVS: What is your favorite food to cook sous vide? What food(s) do you feel the sous vide technique is especially suited to?
WM: I have prepared everything from meats to vegetables to dessert items. For me, I love the texture of Southern vegetables like sweet potatoes and okra [cooked] sous vide. No more slimy okra!

SVS: Sous vide is especially good for turning tough, inexpensive cuts of meat into something tender and juicy. The Southern US is noted for slow-cooked pork, ribs, and other flavorful meats. Have you adapted any of your favorite Southern recipes to sous vide cooking? If so, what's your favorite?

WM: Sunday roast, for my grandmother, was always a bottom round roast. I have taken this Sunday roast and served it for more than just Sunday lunch. Inexpensive bottom round can be a tough piece of meat unless cooked low and slow, usually in the oven. Preparing it in the sous vide, however, creates perfectly tender meat, without the worry of overcooking and drying out. It also holds together well for slicing, like for my Mississippi Cheesesteak.

SVS: Tenderness with integrity. Is that one reason why do you think that sous vide cooking is taking hold both in restaurants and in homes around the globe?
WM: Yes. I have experienced some really great meals at fine dining restaurants and have had chefs tell me that the meats are prepared sous vide. The flavor and texture [of sous vide cooked meats] is incomparable.

SVS: We couldn't agree more! Thanks, Whitney, for taking the time to catch us up on 'life after MasterChef'! And safe travels… We invite all of you to take a look at Whitney's cookbook and to follow her online at www.whitneymiller.com