Serves 2 as a meal, 6 as an appetizer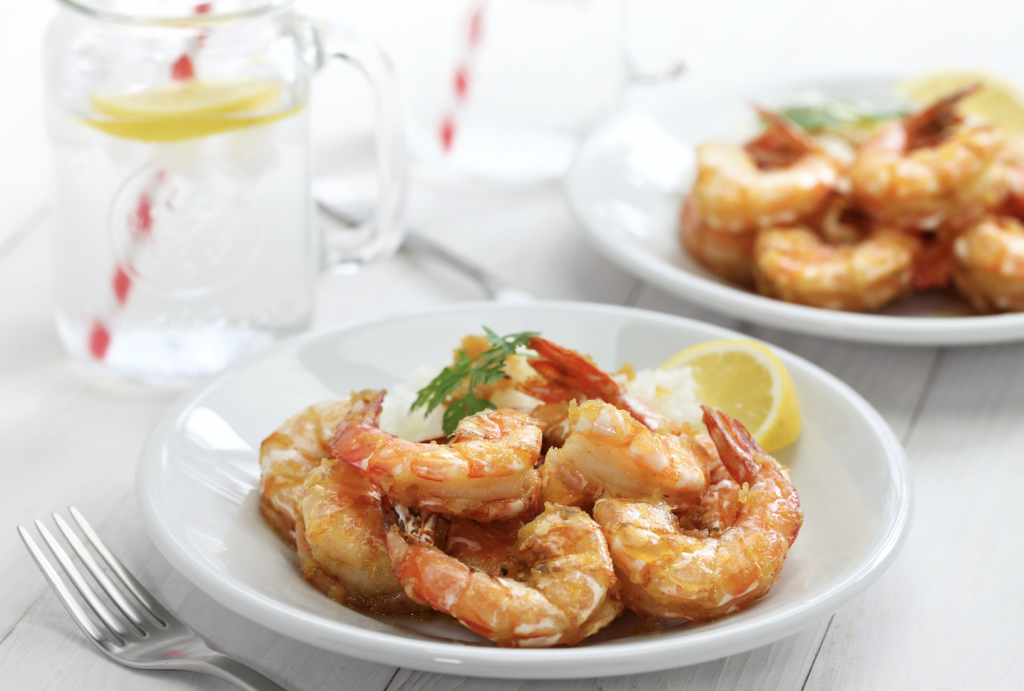 INGREDIENTS
12 ounces (12 large/300 g) prawns or langoustine*, peeled and deveined
4 cloves roasted garlic, peeled and minced
1 teaspoon (5 ml) Herbes de Provence
1 pinch sea salt
1 pinch pepper
1/2 stick (2 ounces/ 56 g) salted butter, cut into 2 or 3 pieces
Chives, finely minced, optional garnish
*Scampi are prawns or langoustine, but large shrimp can also be used to make the dish.
INSTRUCTIONS
Fill and preheat the SousVide Supreme to 136F/58C.
Put the shrimp into a large (gallon/3.8 liter) cooking pouch, add the butter and garlic to the pouch and vacuum seal.
Submerge the pouch in the water oven and cook for 30 minutes.
Remove shrimp from pouch, season with salt and pepper while hot, garnish with minced chives
Transfer the shrimp along with the pouch juices to a platter and serve with crusty bread or toss with some hot buttered pasta.