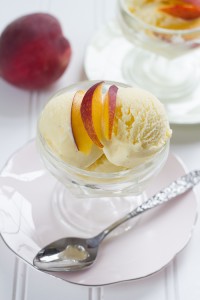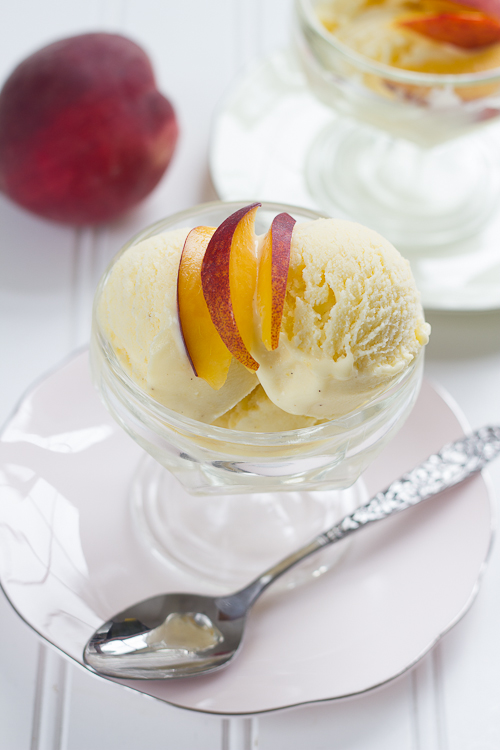 INGREDIENTS
6 eggs, beaten
3 1/2 cups white sugar
10 fresh peaches, pitted and chopped
4 cups heavy cream
2 cups half-and-half cream
2 teaspoons vanilla extract
3/4 teaspoon salt
DIRECTIONS
Fill and preheat the SousVide Supreme water oven to 167F/75C.
In large bowl, mix together eggs and sugar until smooth.
Puree all but one cup of the peaches in blender or food processor. Reserve the cup of diced peaches to fold into the ice cream.
Stir the puree into the egg mixture.
Add the cream, half-and-half, vanilla and salt and mix well.
Pour mixture into a large (gallon/3.8 liter) zip-closure cooking pouch, remove as much air as possible using the displacement method (Archimedes' Principle) and zip the seal.
Submerge the pouch and cook for 1 hour.
Chill, in the pouch, in ice water (1/2 ice 1/2 water) for 1 hour. Refrigerate, if not ready to churn.
Pour the chilled custard  into the canister of an ice cream maker and freeze according to manufacturer's instructions, adding the reserved fresh peaches in the final half of the churning process.
Serve.