It's National Rice Month and in honor of this budget friendly staple, we'd like to offer some easy ways to please the palate with almost no hands on time!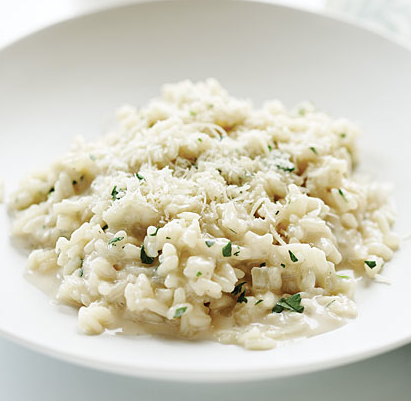 Try this one for Vegetable Risotto. If you're eager for something a little more challenging, but still simple, try this one, from our Chef Ambassador, Josh Horrigan, for Sweet Corn Risotto with Diver Scallops, or if garlic anything is what melts your butter, give this one a shot…
Garlic Cheese Risotto
Serves 4
INGREDIENTS
1 cup (90 g) Arborio rice
1 teaspoon(5 ml) extra virgin olive oil
2 tablespoons (30 ml) roasted minced garlic (jarred)
3 cups (720 ml) chicken or vegetable broth
1 sprig fresh rosemary, leaves only, minced
Salt and pepper to taste
1/3 cup grated Romano cheese
INSTRUCTIONS
Fill and preheat the SousVide Supreme to 183F/83C.
Put all ingredients, except the cheese, into a zip-closure cooking pouch.
Use the displacement method (Archimedes Principle) to remove the air and zip the seal.
Submerge the pouch and cook for 45 minutes.
Open the pouch, fluff the rice with a fork, and transfer to a warm serving bowl.
Stir in the cheese and serve.