If you're planning to gather with friends and family for an Academy Award viewing party, you want the suspense to be about whether Gravity or Philomena will win out over American Hustle, not whether your food will be delicious or disastrous!  Sous vide comes to the rescue as the Assistant to the Producer (you) to be sure it's all cooked to perfection!
We've put together some sous vide ideas for easy bites and finger foods–not to mention some tasty adult libations–that should make your evening red carpet ready!
So, here are our nominees for…
Best Appetizer in a Leading Role:
Szechuan Pork Belly Bites
Pork Belly Sliders
California Princess Rolls
Chicken Caesar Lettuce Wraps
Duck Confit Carnitas
Salmon Rillettes
Vanilla Butter Shrimp
Deviled Eggs with Lox and Capers
Best Supporting Sweet: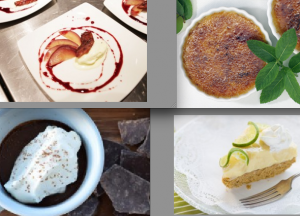 Chocolate and Scotch Pots de Creme
Classic Creme Brulee
Key Lime Pie
Sous Vide Custard Gelato
And finally,
Best Short Libation:


Razzmatazz Champagne Cocktail
Casablanca Cocktail
Ginzpacho
The last may get a nod in two categories, it's a drink that's also an appetizer!
And the winner is… completely up to you! Whatever you serve, you can be sure your audience will give rave reviews!  But sure to take pics and let us all know!