Infused Cranberry Vodka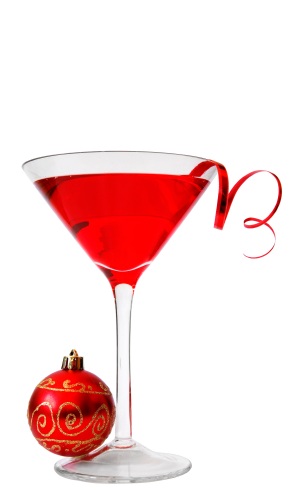 INGREDIENTS

For the vodka
12 ounces (340g) fresh cranberries
1 quart (960 ml) vodka
For the simple syrup (Add prepared simple syrup to the vodka for a deliciously sweet alternative)
2 cups sugar
2.5 cups water
INSTRUCTIONS

For the vodka
Fill and preheat the SousVide Supreme to 153F/ 67C.
Put the cranberries and vodka into a zip-closure cooking pouch and, using the displacement method (Archimedes Principle) remove the air and zip the seal closed.
Cook for 2 hours, then strain the liquid into a clean stoppered bottle. (You can discard the fruit or use for some other purpose.)
The infusion will keep, refrigerated, for several weeks.
For the simple syrup (Add prepared simple syrup to the vodka for a deliciously sweet alternative)
Combine the sugar and water in a saucepan and bring to a boil over medium high heat.
Allow to simmer, unstirred, for 15 minutes to completely dissolve.
Cool and add to the infused cranberry vodka (above).