The Lit Fir

Adapted from a recipe of the Winecask Restaurant, Santa Barbara, CA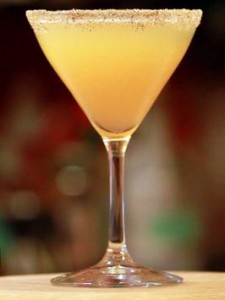 Makes 1 cocktail
INGREDIENTS
1 ounce (30 ml) Clear Creek Douglas Fir Eau de Vie

1 ounce (30 ml) apple brandy

1/2 ounce (15 ml) orange juice

1/2 ounce (15 ml) lemon juice

1/2 ounce (15 ml) cranberry juice

1/4 ounce (7.5 ml)

vanilla bean simple syrup

1/4 ounce (7.5 ml)

cinnamon simple syrup

Cinnamon sugar and orange juice for rimming glass (optional)
INSTRUCTIONS
Combine all ingredients in an ice shaker and shake until chilled.

Pour orange juice into a flat saucer. Put cinnamon sugar into a separate flat saucer.

Dip the rim of a cocktail stem first into the orange juice and then into the sugar to rim the glass.

Strain the cocktail into the rimmed glass.