Sous Vide Infused Raspberry Syrup

Courtesy of Chef Brian McCracken and Chef Dana Tough of Tavern Law, Seattle, WA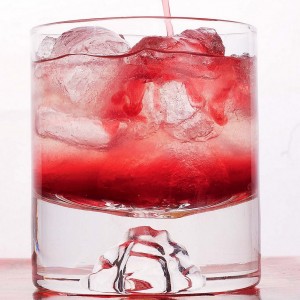 INGREDIENTS
2 pints (680 g) plump, fresh raspberries
4 cups (766 g) sugar
4 cups (960 ml) water
INSTRUCTIONS
Preheat the SousVide Supreme to 135F/57C.
Put all ingredients in a zip-closure cooking pouch.
Lower the open pouch into the water oven slowly until the zip closure nears the surface; zip the seal and cook for 2 hours.
Remove pouch, let cool briefly, and quick chill, submerged in an ice water bath (half ice/ half water) for 30 minutes.
Strain the infusion into a clean bottle and tightly cap.
Store in refrigerator for up two weeks.
Optional: Add 2 ounces (60 ml) of vodka per quart (0.9 liter) of finished syrup to add a couple of weeks to shelf life.