Courtesy of the Mondrian Hotel Bar
Makes about 1 liter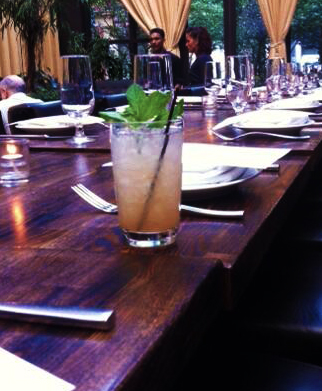 INGREDIENTS
1/2 cup (120 ml vol) dried chipotle (chopped)

1/2 cup (120 ml vol dried pasilla negro pepper (chopped)

1 liter Bulldog Gin
INSTRUCTIONS
Fill and preheat the SousVide Supreme to 140F/60C.

Add the pasilla peppers and gin to a zip-closure cooking pouch. Use the

displacement method (Archimedes Principle)

to remove the air and zip the seal.

Submerge in the water oven to cook for 15 minutes.
Try it in the Green Smoke cocktail
Share This Recipe with Friends!