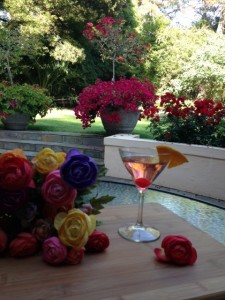 Makes 1 cocktail
Note: The cocktail is built on sous vide infused alcohol.
INGREDIENTS
2 ½ ounces (75 ml) sous vide infused Cherry Orange Rum
½ ounce (15 ml) simple syrup
½ ounce (15 ml) Cointreau
½ ounce (15 ml) fresh lime juice
½ cup (120 ml) cracked ice
INSTRUCTIONS
Pour all ingredients into a cocktail shaker and shake well to chill.
Pour into a chilled cocktail glass and mutter 'Here's lookin' at you, kid!
Share This Recipe with Friends!