Turtle Brownies

Note: This is a combined sous vide and traditional oven recipe.
Makes 24
On the 2nd day of Christmas, my true love gave to me… Two Turtle Brownies…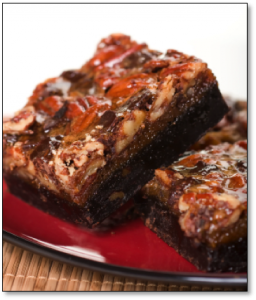 INGREDIENTS
1 recipe Sous Vide Dulce de Leche 
1 package (18 ounces/500 g) chocolate cake mix
6 tablespoons (84 g) butter, melted
1 can (12 ounce/360 ml) evaporated milk20x30
1 cup (180 g) semi-sweet chocolate chips
4 ounces (113 g) pecan pieces
DIRECTIONS
Prepare the Dulce de Leche according to the sous vide recipe at least one day (and up to a week or two) in advance.
Preheat the traditional oven to 350F/175C and butter a 9 x 13-inch (24 x 35cm) baking pan liberally.
In a bowl, mix together the dry cake mix, butter, and evaporated milk until just blended.
Spread half the mixture in the prepared baking pan and bake for 10 minutes.
Warm the Dulce de Leche in the microwave in 30-second bursts on high until it is loose and pourable.
Remove the brownie pan from the oven, drizzle half the Dulce de Leche over, and sprinkle on half the chocolate chips, pecan pieces. Evenly distribute spoonfuls of the remaining uncooked brownie mixture over the pan and top with the remaining chocolate chips and pecans. Lastly, drizzle the remaining caramel over the top.
Return to the oven to bake for 20 minutes more. Remove and serve still warm, spooned into bowls with vanilla ice cream or whipped cream or cool slightly, then cut into 24 squares.
---
No water oven? No problem! We can fix that!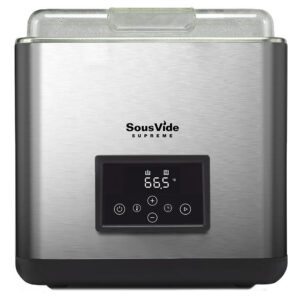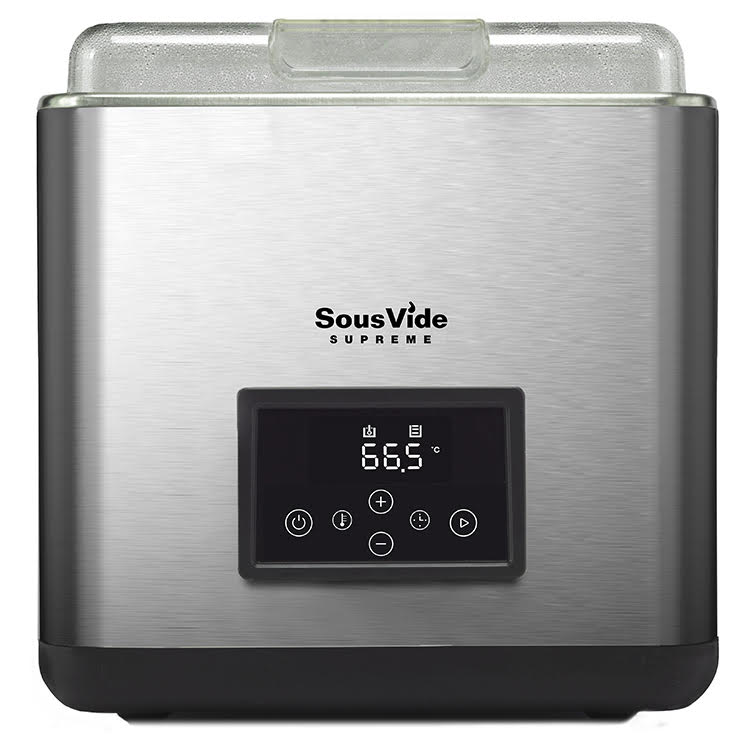 ---