Perfect Butter Pheasant Breasts

Courtesy of the Nevada Foodies
Serves 2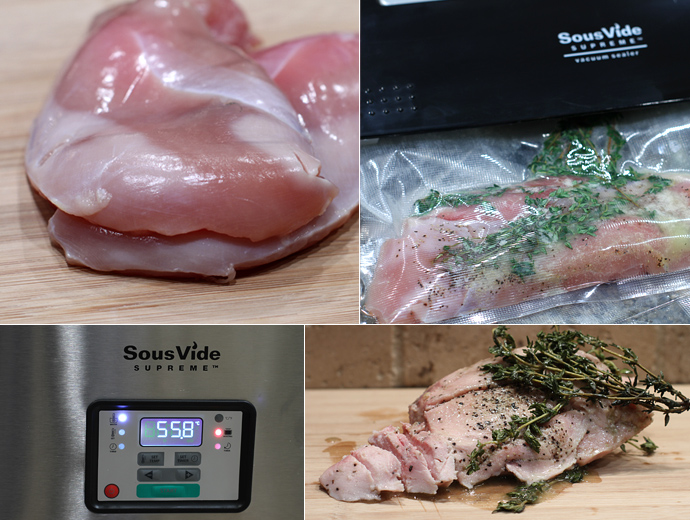 INGREDIENTS
2 pheasant breast halves
1/2 stick (4 tablespoons/57g) butter
garlic powder, salt, and black pepper to taste
2 or 3 sprigs fresh thyme
DIRECTIONS
Fill and preheat the SousVide Supreme water oven to 146F/63.5C.
Season the pheasant breasts with garlic powder, salt, and pepper and put them into a cooking pouch.
Add half the butter and the thyme sprigs to the pouch and vacuum seal.
Submerge the pouch into the water oven and cook for 90 minutes.
Remove the breasts from the water bath, open and pat them dry with paper towels.
On the stovetop, heat a skillet over medium high heat. Add the remaining butter and sear the breasts until golden, about 1 minute per side.
Slice the breasts, drizzle some of the brown pan butter and serve with mashed potatoes or your favorite sides.