Polenta

Courtesy of SousVide Supreme Culinary Specialist, Madeline Fiore
Serves 4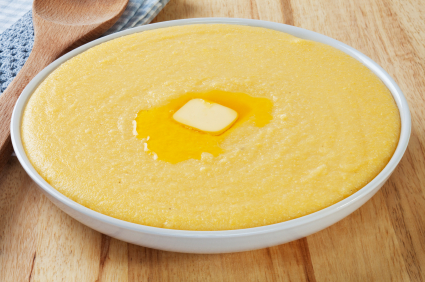 INGREDIENTS
1 cup (210 g) coarse ground polenta
6 tablespoons (88 g) butter, divided
4 cups (946 ml) whole milk
8 ounces (227g) Parmesan, grated
Sea salt and freshly ground black pepper to taste
DIRECTIONS
Fill and preheat the water bath to 190F/87C.
Put the polenta, butter and milk into a cooking pouch and seal using the water displacement method, Archimedes Principle.
Submerge the pouch and cook for 2 to 2 ½ hours.
Remove the pouch from the water oven and pour immediately into a large bowl with the Parmesan cheese. Toss together and season with salt and pepper.
Serve immediately or alternatively, you can pour the polenta into a greased loaf pan, refrigerate until firm, and slice. Then reheat, by frying the slices in butter on a hot skillet.