Makes about a quart and a half (1.2 liters)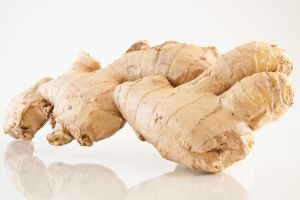 INGREDIENTS
2 cups (383 g) castor sugar
4 cups (960 ml) water
3 inches (7.5 cm) fresh ginger root, peeled and grated
2 ounces (60 ml) vodka
DIRECTIONS
Fill and preheat the SousVide Supreme water oven to 147F/64C.
In a zip-closure cooking pouch, put all ingredients, except vodka, and use the displacement method (Archimedes' Principle) to remove the air and zip the seal.
Submerge the pouch in the water oven to cook for 90 minutes.
Strain the pouch liquid through a fine mesh strainer into a bowl, add the vodka  and transfer the infusion to clean bottle with a stopper.  Discard solids.
Refrigerate the syrup to chill thoroughly.
Store, sealed, in the refrigerator for up to several weeks.
Share This Recipe with Friends!