Green Beans with Bacon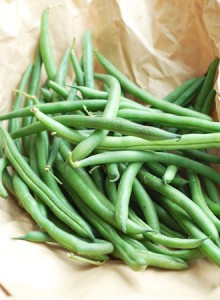 Serves 4
INGREDIENTS
1 pound (450 g) fresh slender green beans, washed and trimmed
2 slices bacon, diced small
salt and pepper to taste
DIRECTIONS
Fill and preheat the SousVide Supreme water oven to 185F/85C.
Season the beans with salt and pepper and put them into a cooking pouch. Add the diced bacon and vacuum seal.
Submerge in the water oven to cook for 1 hour.
Remove and serve straight from the pouch or quick chill the pouch, submerged in ice water (half ice/half water) for 15 to 20 minutes and refrigerate until ready to reheat alongside meat or fish in the water oven.