Fresh Beet Salad

Adapted from The Low Carb Comfort
Food Cookbook, Eades and Solomon
(Wiley, 2005)
Serves 4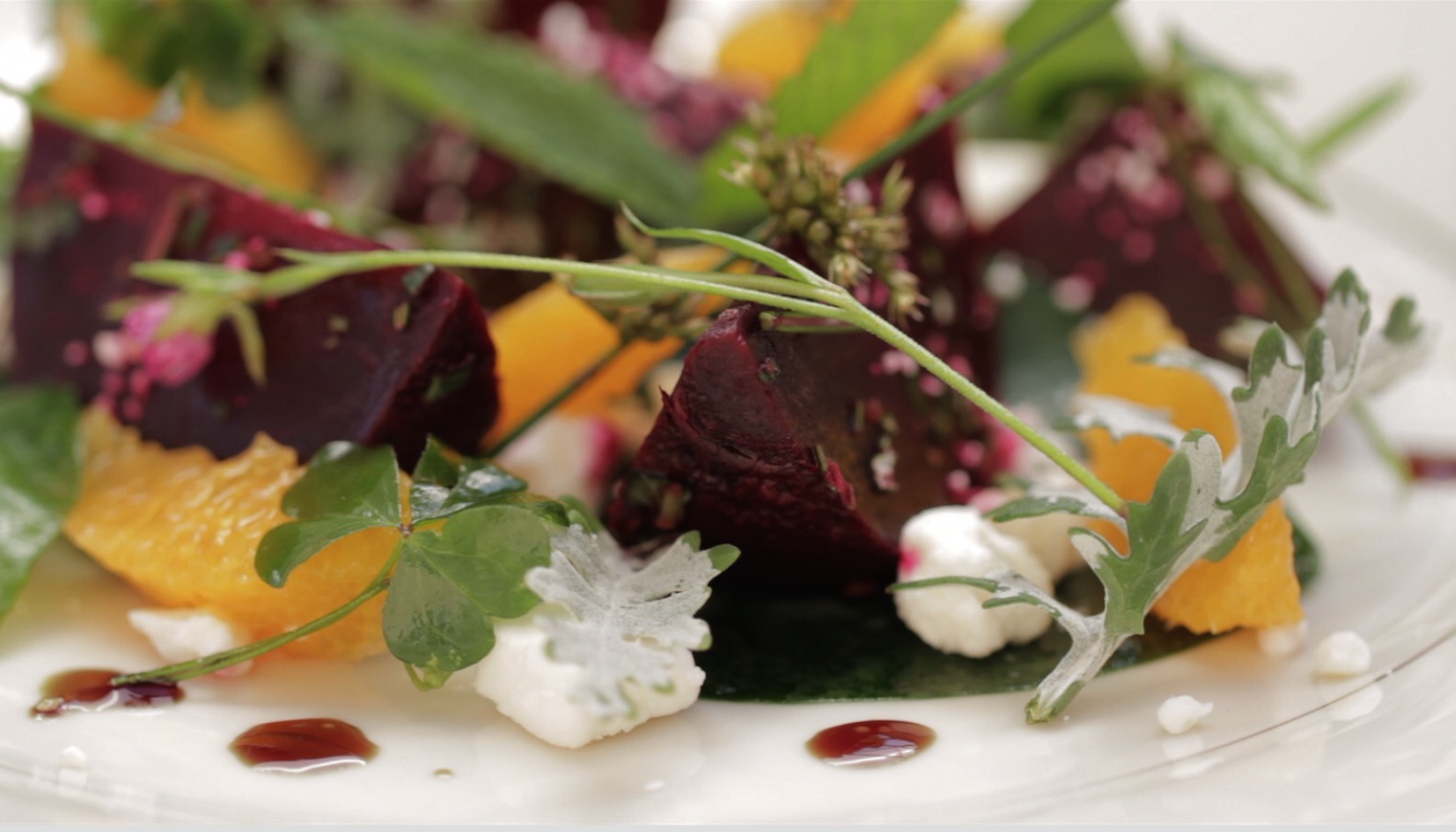 For the salad
1 pound (16 oz/454 g) fresh beets, trimmed, well scrubbed, and cut
in half
4 cups (10.5 oz/300 grams)
freshly torn salad greens
For the vinaigrette
2 tablespoons (1 fl oz/30 ml)
sherry vinegar
1/2 teaspoon (.1 oz/3 g) salt
1 tablespoon (.3 oz/8.4 g)
fresh chives, minced
1 tablespoon (.5 fl oz/15 ml)
extra virgin olive oil
Fill and preheat the water oven to 182–185ºF (83–85ºC).
Vacuum seal the beets in a large (1 gallon/3.78 liter) food-grade pouch.
Cook for at least 1 hour (up to 2 hours.)
At this point, you can quick chill the beets in their pouch in ice water (half ice, half water) and refrigerate for up to 48 hours, if necessary, or allow the beets to cool slightly and proceed.
Peel the beets and dice them into 1/2-inch pieces.
In a small bowl, make a light vinaigrette by combining the vinegar, salt, and chives and allowing the mixture to sit for a few minutes.
Whisk the olive oil into the vinegar and pour over the cool beets, tossing to coat.
Chill for at least 10 minutes (or up to several hours).
When ready to serve, divide the fresh greens among four chilled plates, top with one-quarter of the beets, and serve.
---
No sous vide? No problem!