Green Pea Soup Sous Vide

Serves 4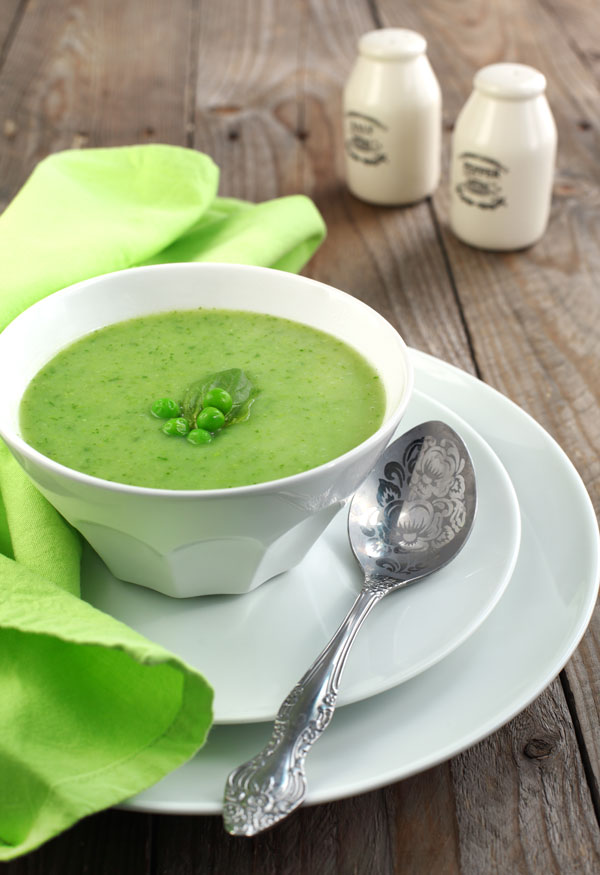 INGREDIENTS
1 onion, peeled and diced
1 clove garlic, peeled and minced
1 bag (10 ounces/285 g) frozen green peas
2 cups (480 ml) very cold vegetable broth or water
2 tablespoons (30 l) fresh mint or tarragon leaves
DIRECTIONS
Fill and preheat the SousVide Supreme to 180F/82C.
Put the onion, garlic and peas into a cooking pouch and vacuum seal.
Submerge the pouch in the water oven to cook for 1 hour.
Remove and quick chill the pouch, submerged in ice water (half ice/half water) for 15 minutes.
Put the fresh herbs and the broth or water into a food processor or blender, add the peas, and puree until smooth.
Serve chilled, garnished with fresh mint or tarragon leaves.
---
No Sous Vide? We can fix that!