Chile-Lime Sauce for Grilled Meat

Makes about 2/3 cup
Note: This is not a sous vide recipe. It is a fresh accompaniment to sous vide cooked meats, seafood, or poultry.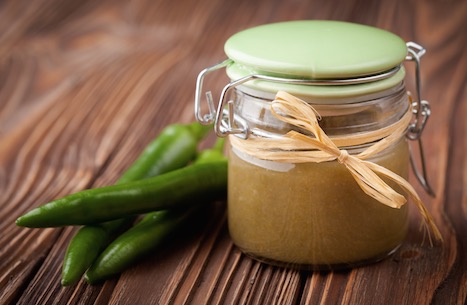 INGREDIENTS
5 fresh jalapeño or Serrano peppers, stemmed, seeded, and chopped
1 teaspoon (5 ml) kosher salt
1 white onion, peeled and chopped
4 cloves garlic, peeled and chopped
2 limes, for juice
½ cup (4 ounces) extra virgin olive oil
DIRECTIONS
1 Put all the ingredients, except the olive oil, into a blender or food processor and pulse to chop.
2. In a slow stream, with the motor running, add the olive oil and process until just incorporated.
3. Transfer the sauce to a covered container until ready to serve.