Hearty Vegetable Soup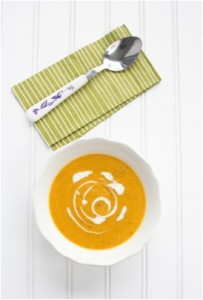 Courtesy of SousVide Supreme Culinary Specialist Sophie
Serves 4
INGREDIENTS
1 tablespoon (15ml) olive oil
1 medium-sized onion, peeled and diced
2 garlic cloves, peeled and chopped
1 teaspoon (5g) ground cumin
4 cups (750g) sous vide-cooked vegetables
4 cups (960ml) chicken stock
Salt and pepper to taste
Fresh cream (to serve)
DIRECTIONS
Put the olive oil into a medium-sized saucepan, over a medium heat.
Add the diced onions and cook for a few minutes, until soft and translucent.
Add the chopped garlic and cumin and continue to cook for a bit, until the garlic is softened.
Add the vegetables and stir together for a few minutes, before adding the stock. (As the vegetables are already cooked, you just need to reheat the vegetables.)
Using an immersion blender or a food processor, puree the vegetables and stock.
Pour the soup back into the saucepan (if you used a food processor) and heat over medium heat.
Add salt and pepper to taste and turn up the heat, so that the soup is heated through and starts to boil.
Serve straight away with some fresh cream on top.